Climate Vault partners honored as sustainability leaders
Two of Climate Vault's closest partner collaborators — in addition to one of our own — have been recognized as
2023 Notable Leaders in Sustainability
by Crain's Chicago Business.
The honorees include:
"It's no surprise that Jamie and Paul are notable leaders in sustainability," Liz says. "I'm honored not only to share this distinctive honor with them, but also to be in the trenches with them on their sustainability journey, as they've made Climate Vault a meaningful contributor to their progress."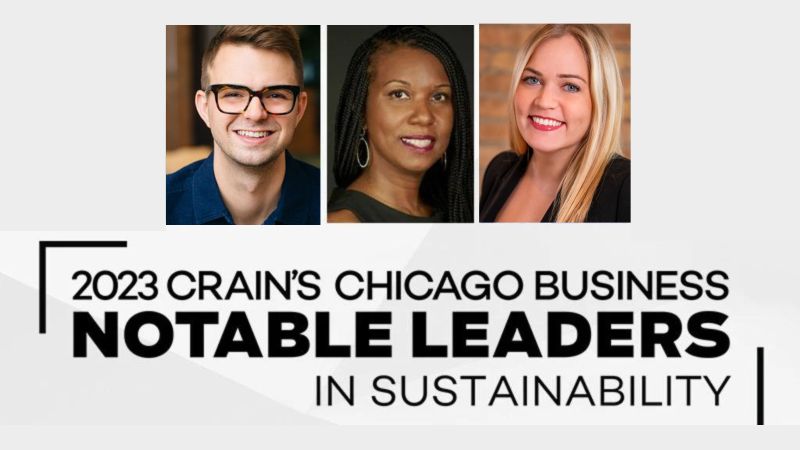 From left to right: Paul Hunter, Global Sustainability Manager at Kin + Carta, Jamie Ezefili, Chief Sustainability Officer at Northern Trust, Liz (Lewis) Wrona, Director of Impact and Engagement at Climate Vault.
According to Crain's: To qualify for the list, nominees must serve in a senior leadership role or lead sustainability initiatives at an organization and make a measurable impact on the environment through their efforts. They must live and work in the Chicago area and demonstrate leadership through involvement in professional organizations and civic and community initiatives.
We congratulate Jamie, Paul, and Liz on their accomplishments so far and are already hard at work helping to shape their achievements to come.
More resources