Climate Vault Impact Report
The pressure to address climate change is mounting. Fortunately, the immediate difference we're making is growing too.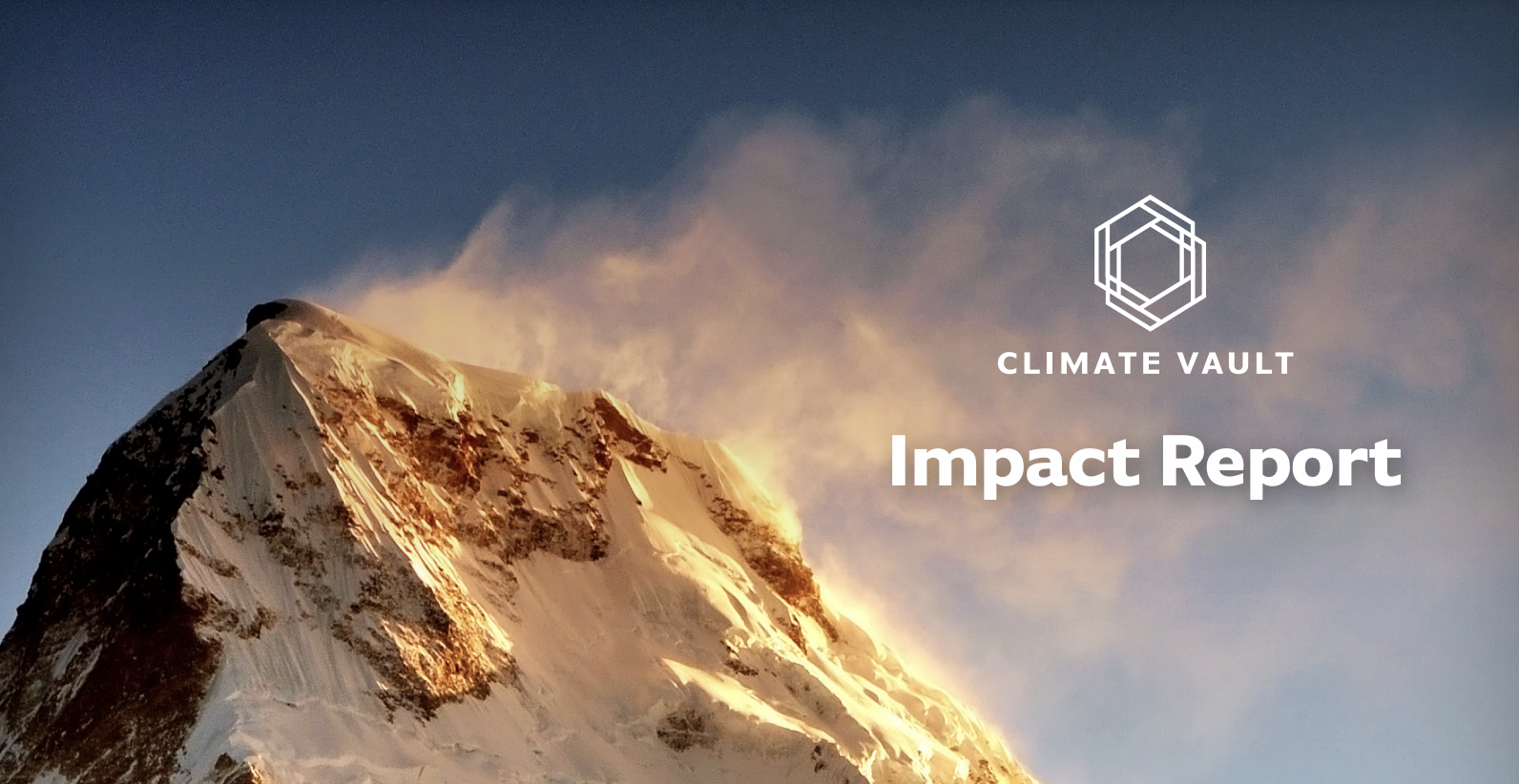 Climate Vault's latest Impact Report shows just how far we've come: Our donors have vaulted 860,000 metric tons of carbon dioxide to date, with the confidence that their climate contributions are verified and credible.
The world is taking notice of our progress and achievements. Fast Company named our solution a "World Changing Idea," and we are now approved as an Accredited Solutions Provider (ASP) for CDP. A recent highlight is our featured keynote at the Fast Company Innovation Festival. This was a great opportunity for us to connect a wider audience with our mission and inspire others to take action on climate change.
These achievements are a testament to the hard work and passion of the Climate Vault team. We're honored to be included among some of the most innovative and forward-thinking companies in the world, and we owe this recognition to the commitment of both our individual and our corporate donors.
With these successes filling our sails, we're setting our sights on even more progress in 2023 and beyond. We're aiming to vault 10 million tons of carbon by 2025 and committed to ultimately removing those tons from the atmosphere to directly combat the effects of climate change.
We're excited to see what the future holds for the carbon reduction and removal space. Check out the full Climate Vault Impact Report now to see what our donors have accomplished with us—and how your business can become part of creating a better planet.
More resources