Higher Education Climate Leadership Summit goes carbon neutral
This year's Higher Education Climate Leadership Summit in Miami took direct action to knock out its own carbon.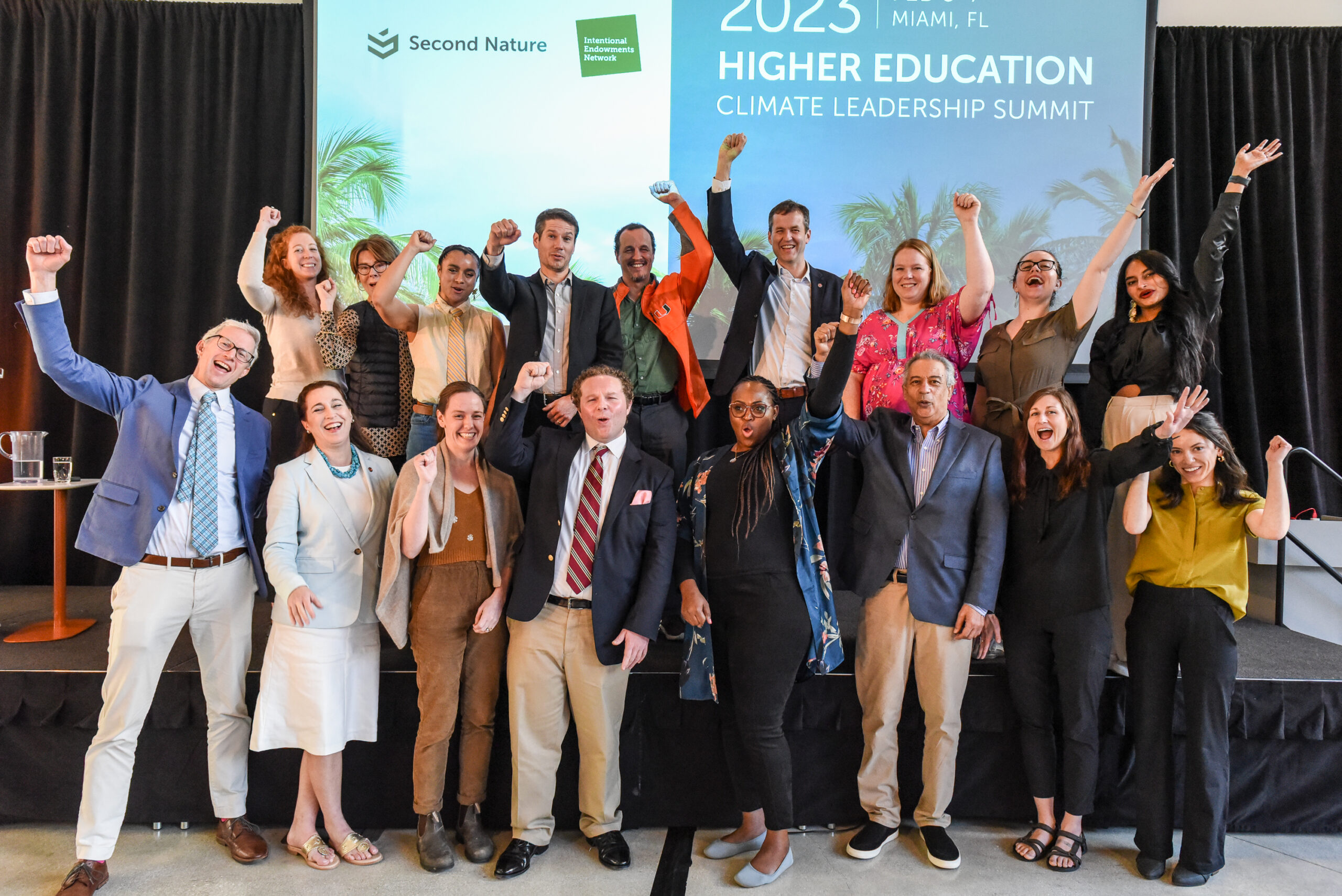 The Intentional Endowments Network (IEN) and Second Nature, in partnership with Climate Vault, purchased 279 tons of carbon allowances to immediately and quantifiably reduce emissions and bring the 2023 Summit to carbon neutral.
"It was great to partner with Climate Vault, who enabled us to look at the emissions from the conference, knock them out, and share that with the participants," says Georges Dyer, executive director of IEN.
The Summit, hosted this February at the University of Miami by Second Nature and the Intentional Endowments Network, is the premier annual gathering of higher education leaders committed to addressing inequality and the climate crisis. At the 2023 Summit, attendees engaged in dialogue and action planning to further college and university climate, equity, and sustainability goals, focusing on implementation and institutional leadership.
Climate Vault provided the event-based carbon reduction & removal as an affordable solution for the eco-minded organizers at IEN and Second Nature, whose audience recognizes the value in carbon neutrality. Together, IEN, Second Nature, and Climate Vault knocked out carbon from both air travel and local commutes, as well as venue, lodging, meals, and event footprints.
Neutralizing the event's emissions did more than demonstrate IEN and Second Nature's commitment to credible carbon action – it further allowed them to educate their networks on ways to credibly reduce and remove emissions, creating potential impacts beyond the Summit itself.
"We've got these networks of educational institutions that are looking to decarbonize both in their own operations and through their investments," Georges explains. "This was a good opportunity to educate them and build their awareness on the best option out there."
Leading by example on climate action
The Summit exists to promote climate action and sustainability in higher education. IEN and Second Nature strive to connect institutions for peer learning and to explore solutions on how to achieve carbon neutrality, not only individually but as a sector.
While the idea of carbon neutrality is not new, the education sector is experiencing climbing support for carbon commitments.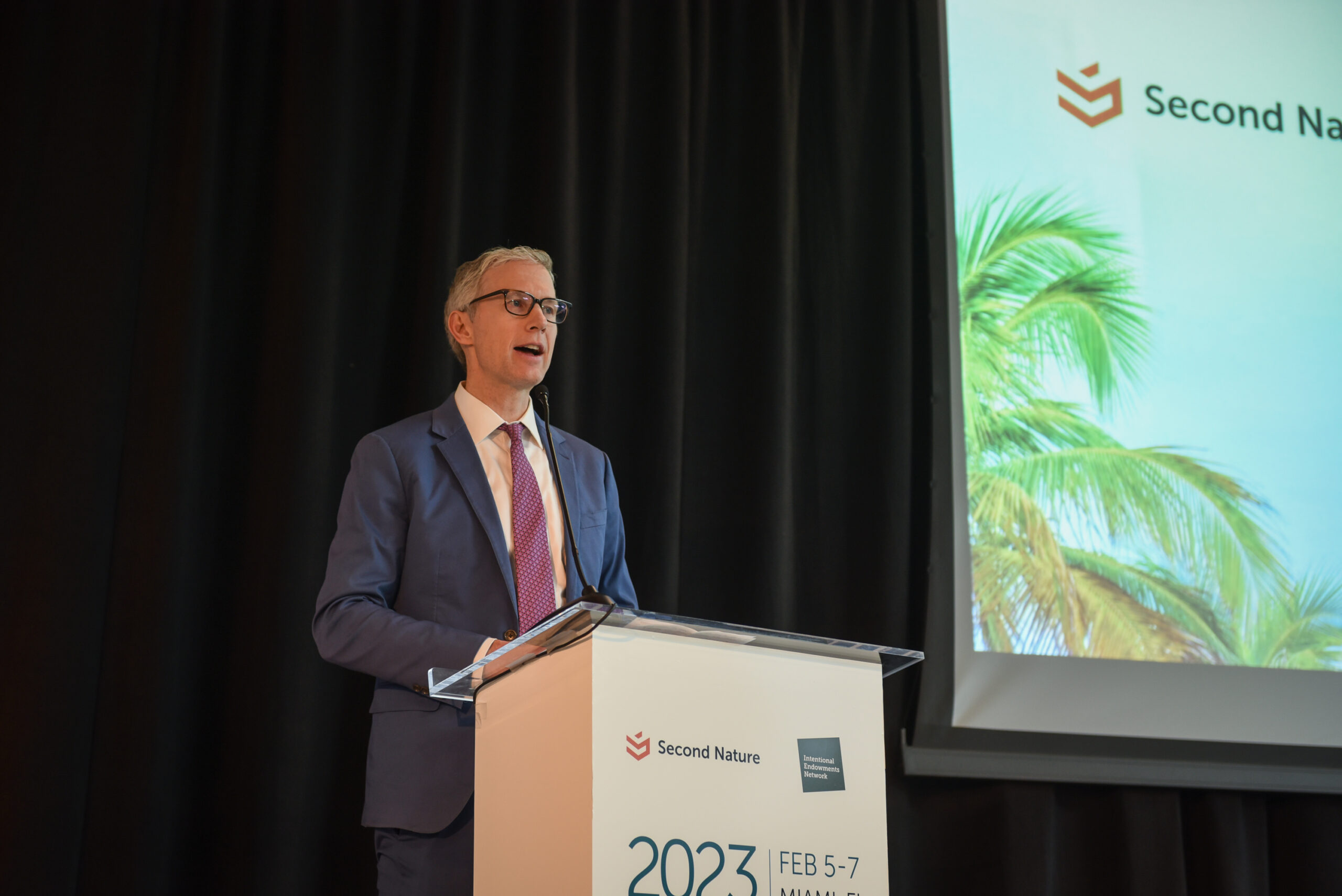 "The whole network has evolved and grown," Georges observes. "For the past ten years or so, fossil fuel divestment movements have taken off on a lot of campuses, which led us to start the Intentional Endowments Network."
For IEN, actions speak more clearly than words. Knocking out the carbon emissions generated by the Summit was essential to leading by example.
"The future goal is actual neutrality – zero emissions," Georges says, "but we can get to net zero emissions right away using emission allowances with Climate Vault."
Finding certainty in the carbon landscape
The decision to address the Summit's footprint via emission allowances was made to ensure that the Summit was taking meaningful – and not merely symbolic – action.
"There are a lot of carbon neutrality products out there that are not so effective," Georges explains. "Buyers really do need to be careful in the carbon markets. I hope it's improving, but I think uncertainty is still the reality."
The event organizers identified certainty in the way Climate Vault utilizes the government-regulated compliance carbon markets. After calculating the Summit's total footprint, Climate Vault purchased the equivalent in emission allowances from compliance carbon markets on the Summit's behalf. Removing these regulated allowances from circulation achieved an immediate, verifiable carbon reduction.
Plus, the impact is durable in a way IEN appreciates: Climate Vault will ultimately convert this reduction long-term into permanent carbon dioxide removal solutions by supporting nascent and necessary carbon dioxide removal (CDR) projects.
"The Climate Vault model is very clear on the integrity of its impact through the way it leverages the allowances it purchases," Georges says.
"A baseline part of doing business"
The decision to partner with Climate Vault for the Climate Leadership Summit was driven by a desire to prioritize climate action with clear impacts and verifiable effects.
"We hear concerns pretty regularly from our constituents regarding decision-making with a focus on climate impact," Georges says. "If we hadn't neutralized the carbon from the event, or if we hadn't been so vigilant in using credible strategies, we would've heard about it."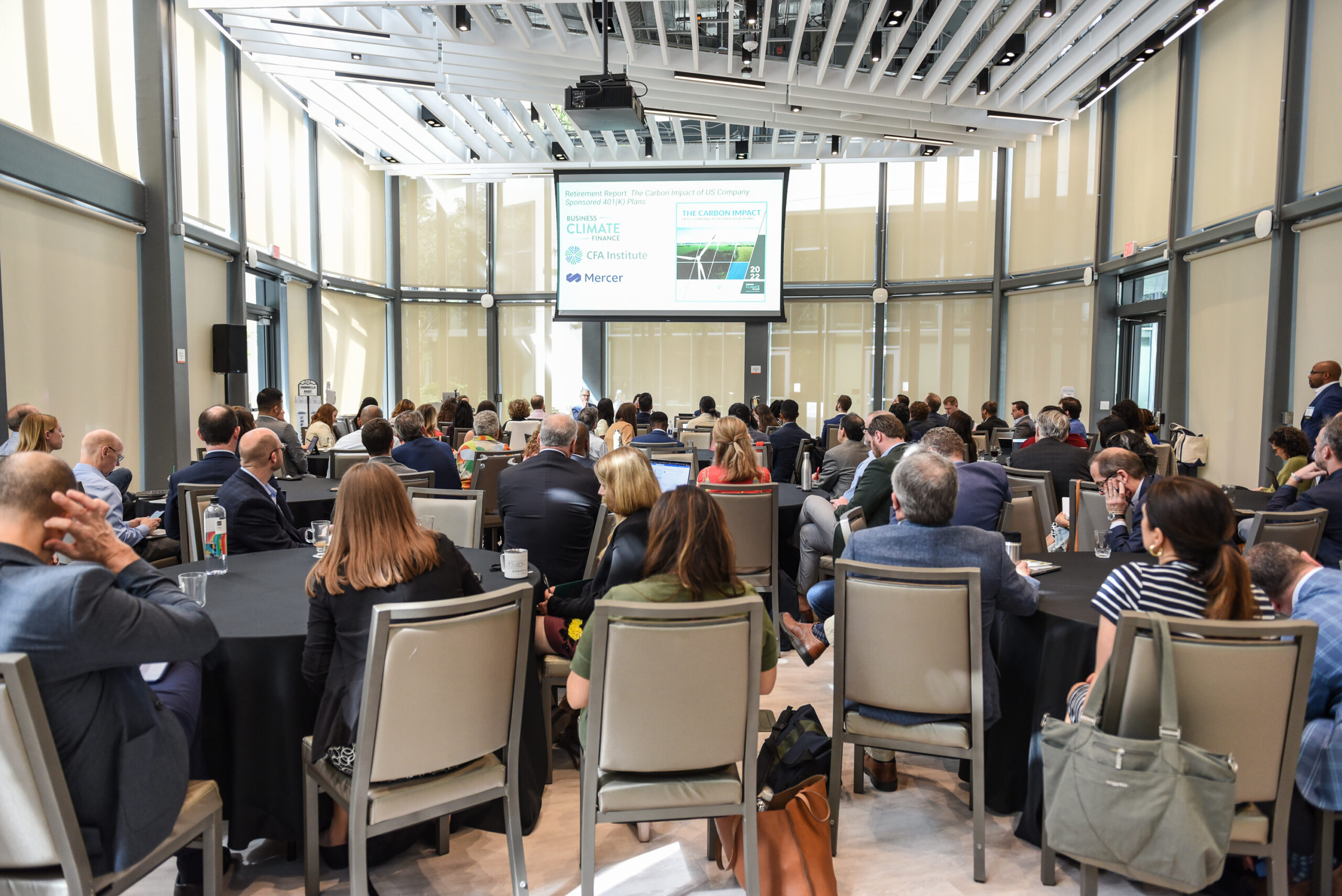 Partnering with Climate Vault allowed the IEN and Second Nature teams to stand behind their commitments and broadcast the integrity of their approach while ensuring that it resonated with Summit participants – results that other event organizers can appreciate.
No longer are climate commitments extraneous to event planning. "Having a conference without quality climate action is like letting people go to a conference without food," Georges says. "All events should think of carbon neutrality as a baseline part of doing business. And yes: in evaluating how to get there, go for the highest quality that you can find."
Looking for a way to make your event carbon neutral? Reach out to the team at Climate Vault to discuss how best to meet your environmental goals with confidence.
More resources